Mystical Endeavors
on Regatta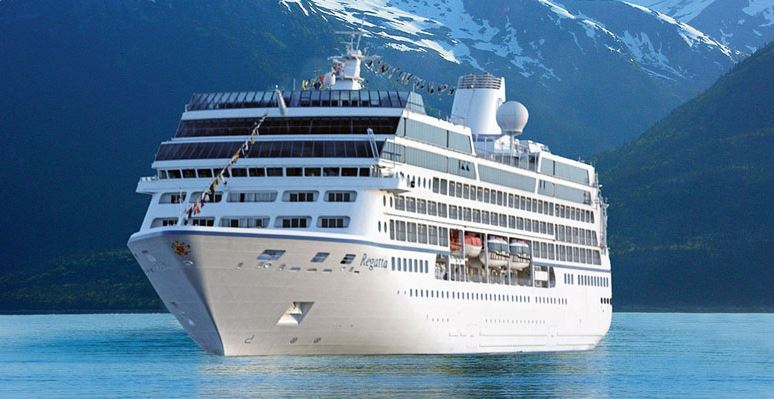 ESSENCE OF EAST & WEST
Savor an exhilarating medley of experiences as you absorb the age-old civilizations of East Asia, each uniquely colorful, before making your way Down Under, where a rousing frontier spirit still lingers in the gracious towns and vast outback.

Formed in 2002 by luxury cruise industry veterans Frank Del Rio, Joe Watters and Bob Binder, Oceania Cruises is the world's largest upper premium cruise line. The Finest Cuisine at Sea
™
, Destination Specialists and Intimate & Luxurious Ships are the pillars that define Oceania Cruises' five-star product, positioning the line as the cruise company of choice for travelers seeking a truly refined and casually elegant travel experience.
Featuring a fleet of warm and luxurious ship
/p>
...
Cat. F, OLife: Amenities, airfare from select gateways
| Day | Port | Arrive | Depart |
| --- | --- | --- | --- |
| 1 | Tokyo | | 4:00 PM |
| 2 | Nagoya | 8:00 AM | 5:00 PM |
| 3 | Kyoto (Kobe) | 10:00 AM | 8:00 PM |
| 4 | Hiroshima | 10:00 AM | 6:00 PM |
| 5 | Cruising The Kanmon Strait & East China Sea | | |
| 6 | Shanghai | 11:00 AM | |
| 7 | Shanghai | | 6:00 PM |
| 8 | Cruising The East China Sea | | |
| 9 | Cruising The Taiwan Strait | | |
| 10 | Hong Kong | 7:00 AM | 11:00 PM |
| 11 | Cruising The South China Sea | | |
| 12 | Hue (Chan May) | 8:00 AM | 6:00 PM |
| 13 | Cruising The South China Sea | | |
| 14 | Saigon (Ho Chi Minh City) | 9:00 AM | |
| 15 | Saigon (Ho Chi Minh City) | | 3:00 PM |
| 16 | Cruising The South China Sea | | |
| 17 | Singapore | 8:00 AM | 6:00 PM |
| 18 | Cruising The South China Sea | | |
| 19 | Cruising The Java Sea | | |
| 20 | Bali (Benoa) | 8:00 AM | |
| 21 | Bali (Benoa) | | 1:00 PM |
| 22 | Cruising The Indian Ocean | | |
| 23 | Broome | 7:00 AM | 3:00 PM |
| 24 | Cruising The Indian Ocean | | |
| 25 | At Sea | | |
| 26 | Geraldton | 7:00 AM | 5:00 PM |
| 27 | Perth (Fremantle) | 9:00 AM | 8:00 PM |
| 28 | Busselton | 7:00 AM | 5:00 PM |
| 29 | Albany | 10:00 AM | 6:00 PM |
| 30 | Cruising The Great Australian Bight | | |
| 31 | Cruising The Great Australian Bight | | |
| 32 | Adelaide | 8:00 AM | 7:00 PM |
| 33 | Cruising Bass Strait | | |
| 34 | Melbourne | 8:00 AM | 6:00 PM |
| 35 | Burnie (Tasmania) | 9:00 AM | 6:00 PM |
| 36 | Cruising The Tasman Sea | | |
| 37 | Sydney | 8:00 AM | |