A Musical Odyssey in Northern Europe
on Le Dumont d'Urville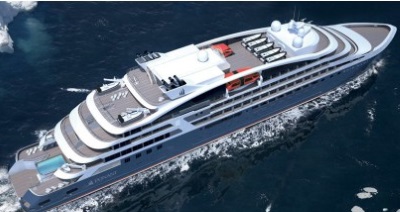 A Musical Odyssey in Northern Europe
Created specially for like-minded travelers.
In 2020, the entire world will celebrate the 250th anniversary of the birth of Ludwig van Beethoven, the most beloved and transformative composer of all time. We invite you to join us on this musical odyssey from Stockholm to Honfleur, as we explore the rich cultural heritage of northern Europe accompanied by world-class chamber
...
About Le Dumont d'Urville

Embark on a luxury cruise aboard one of the Ponant ships for an exclusive and different experience of sea travel. Combining exceptional itineraries and 5-star hotel services, our French-style cruises are designed to offer you excellence.
For over 25 years, our luxurious ships have been calling in mythical ports and little-known anchorages only accessible to smaller ships. As the leading provider of high-end expedition cruises, we also offer sunny short breaks in the heart of the Medit
...