About Vacation Podcast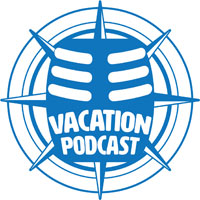 Charlie and Sherrie Funk, founder of Just Cruisin' Plus, started this podcast at the beginning of the COVID-19 pandemic. Our podcast is designed to inform and educate our listeners on vacation travel and the latest news and updates as it affects the travel industry.
We would love for you to join us on one of our live podcasts in the future. Click the link below for the list of our recorded podcasts and subscribe to follow us.
https://vacationpodcast.podbean.com